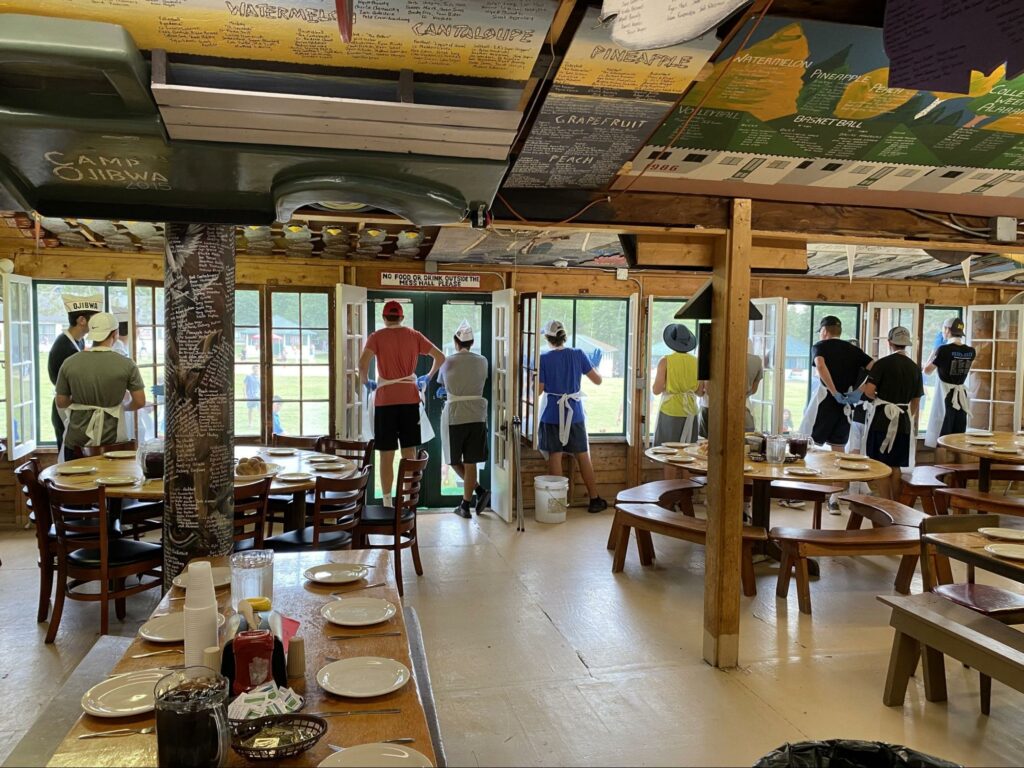 Thoughtful, balanced, and high quality menu for our campers and staff
Camp Ojibwa prides itself in providing a thoughtful, balanced, and high quality menu for our campers and staff to enjoy. As one of the first camps in Wisconsin to go completely nut free, we are especially focused on catering to the needs of our campers with allergies and intolerances. At every meal, we provide gluten- free, vegetarian, dairy- free, kosher, and egg- free options. Our experienced kitchen team will work with you to ensure that your son is safe and receives the nutrition he requires while he is under our care. At every meal, we feature a hot entree  and hot sides. For breakfast, the buffet includes a hot main course, eggs, breakfast meat, fruit, yogurt, cold cereal and hot oatmeal. At lunch and dinner, a robust salad bar, hot soup, and handmade desserts accompany the mains.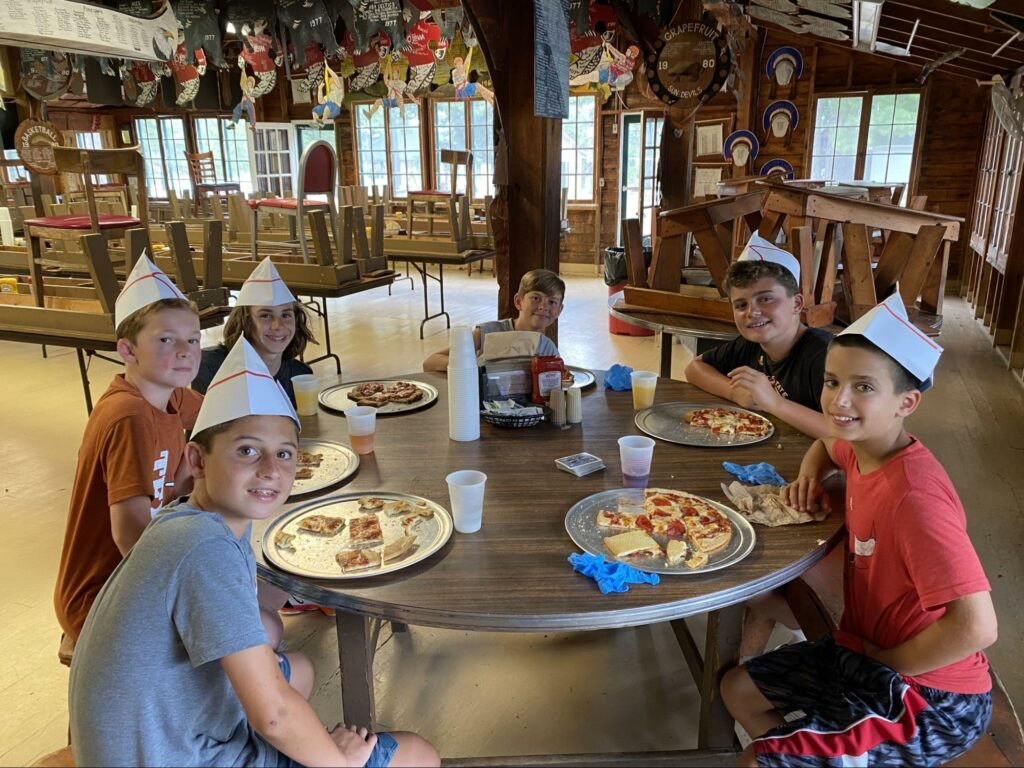 Chef Kyle
Chef Kyle Jung and his wife, Grace, first came to Camp in the summer of 2002 and immediately fell in love with The Ojibwa Way: Kindness, Respect, Fair Play and Trustworthiness. These values guide the Ojibwa Kitchen and Kitchen Staff. Each summer, the Kitchen Staff comes together as a supportive and respectful family with relationships that last for years. Chef Kyle received his culinary training at L'Institut Culinaire Française – Le Cordon Bleu in Paris and his great passion for cooking is reflected in the meals he prepares at Camp Ojibwa. In addition, Chef earned a Master's Degree in Education Leadership. During the school year, he teaches Culinary Arts at Milwaukee Area Technical College.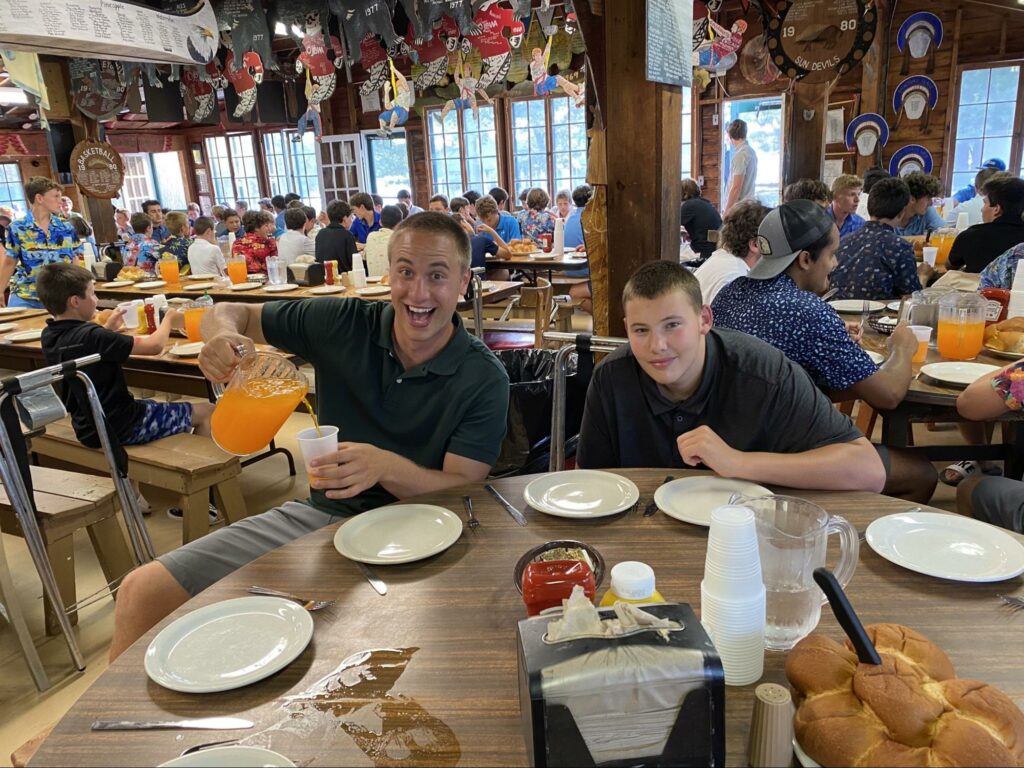 Chef Assistant Grace
Grace assists Chef Kyle by doing the organizational paperwork in the Ojibwa Kitchen, which serves from 250-350 people each day. Her most important duty is working with the families of campers with special food needs, ensuring that every camper has safe and delicious meals. Along with Linsey Friedman and Rachael Losoff, Grace liaisons with the parents well in advance of the start of camp so that each camper's special food requirements are fully understood and relayed to Chef Kyle and the Kitchen Staff. Grace works closely with the Camp Ojibwa medical staff to ensure that the food execution is exactly right for each camper as well. Camp Ojibwa also consults with Triad Newtrition to come up with creative meal options that meet the nutritional needs of all campers, including those with dietary restrictions.