Dear Ojibwa families past, present and future, It is with tremendous pride and excitement that we reach out to you, our OJ Nation, with big news.
As of January 29th, Camp Ojibwa for Boys is under new ownership!
As you know, Ojibwa has a rich tradition of intense loyalty and family connection. The original owner, Al Schwartz, passed on this rich tradition to Dennis Rosen in 1985. Camp thrived under Denny's passion, intensity and complete devotion. As we come off of one of the most difficult years in the history of the entire camping industry, it is clear the time is right for the torch to be passed once again. As Al lovingly groomed and nurtured Denny, so now has Denny done the same in preparation for the next era.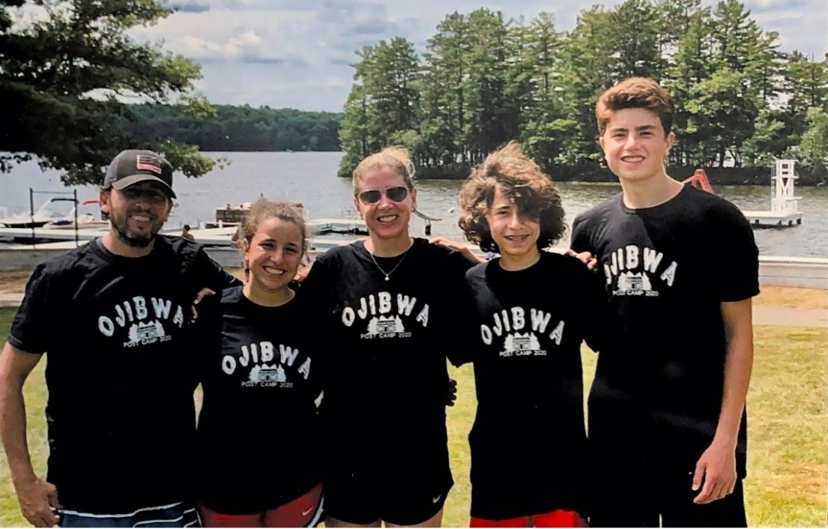 We are thrilled to present Ross and Linsey Friedman as the new owners of Camp Ojibwa for Boys. Ross and Linsey, along with their three children, Ethan (18), Grace (16) and AJ (13), carry an incredible love and deep connection to Camp Ojibwa and its entire community.
Ross and Linsey bring a number of unique life experiences and skills to this new role. Ross has practiced Labor and Employment Law since 2001. Despite the demanding hours as a partner in his firm, Ross found time to coach hundreds of kids in a wide range of sports in his community of Deerfield, IL and is the lead singer and guitar player in a local band. Linsey is a former School Psychologist with additional graduate level teaching experience in the field of child and adolescent development. More recently, she was the Programming Manager for a chain of yoga studios across the country and continues to teach yoga locally and virtually.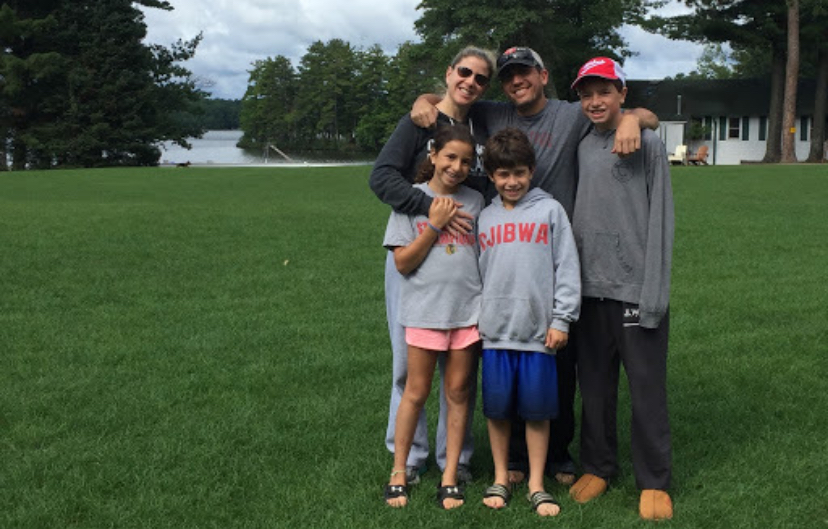 Ross's love for camp can more appropriately be described as a love for Ojibwa. After one cold and rainy Post Camp experience, Ross committed to trying again and has never looked back. Post camp at Ojibwa is now his undisputed favorite week of the year. Once his boys started to attend as campers, his passion and devotion grew exponentially. It did not take long for him to recognize the magic a summer at Ojibwa can create in a young boy's life. With a lifelong love and intense passion for all sports, his analytical and business savvy mind and his fun-loving, motivated and driven personality, Ross is truly meant for this role.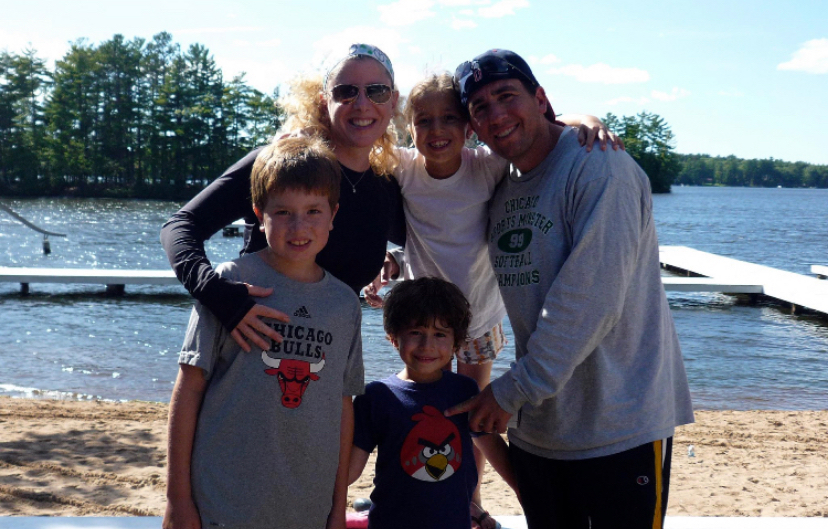 Linsey's love and passion for camp began at age 9 as a camper at nearby Chippewa Ranch Camp for Girls. She spent 10 summers there as both a camper and a counselor eventually overseeing both the water-skiing program and the younger half of camp. She vividly remembers heading to Ojibwa for socials and parents' weekend performances of the Ojibwa Jubilee. Now the mom of one Ojibwa camper and one Ojibwa counselor (along with one Chippewa counselor), and a veteran of Ojibwa Post Camp, her life has come back to the place it was always meant to be, the Northwoods of Wisconsin. This is the thrill, challenge, opportunity and chance of a lifetime for her.
For the upcoming 2021 camp season, Ross and Linsey will be on the camp grounds for the entire summer continuing to get to know the staff and campers and the day-to-day operations. They have enjoyed countless mentoring sessions with Denny Rosen and have been working for months behind the scenes to absorb and learn everything they can about Ojibwa- from the history, stories and traditions to the food, grounds and buildings. They are excited to continue this learning process from our current directors Joel Losoff and Joey Bleiman throughout the entire summer.
While we feel very confident that the transition will be seamless, we know the Ojibwa community will have many questions. We look forward to giving you opportunities to meet Ross and Linsey and to ask your questions. We know you will look towards the future of camp with as much excitement and optimism as we do.