Cornerstone to our facility
Camp Ojibwa's waterfront is a cornerstone to our facility and one of the most popular destinations every day of the summer. Your son's safety is our number one focus throughout the entire summer, but especially at the waterfront. It starts with our staff. We certify our Junior Counselors in the American Red Cross Lifeguard training. Every time campers are at the waterfront, we have a minimum of 8 lifeguards on duty, regardless of the number of swimmers in the water. Our ski boats are driven by experienced, highly trained and skilled boat drivers who are often aided by spotters to ensure your son's safety during his waterskiing, tubing, and red shark rides.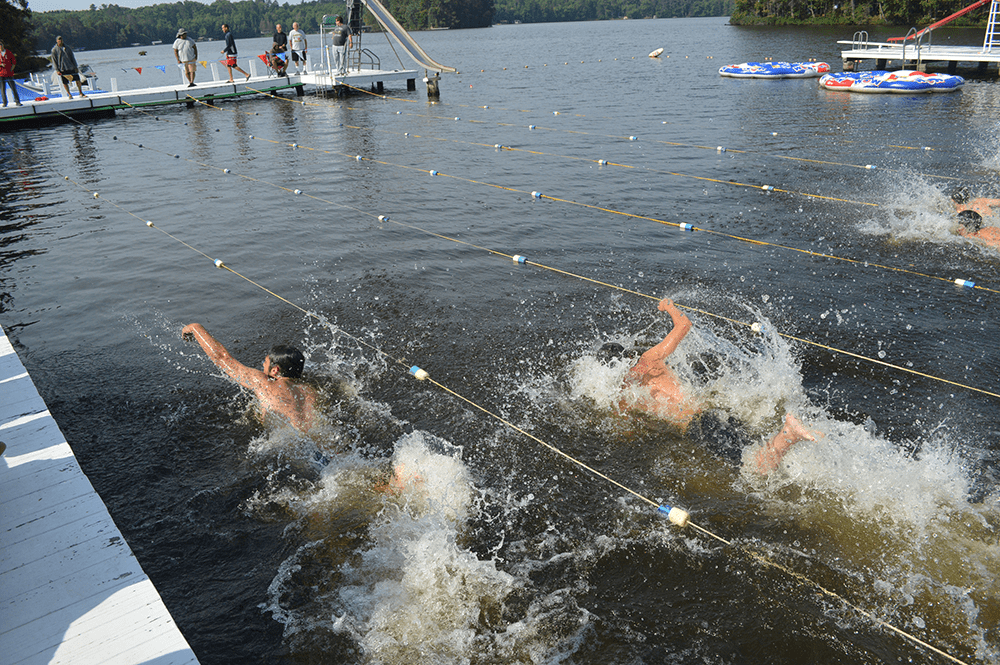 Before any camper can participate in any activity at the waterfront, they are required to pass Camp Ojibwa's swim test. Each camper must take the swim test every year, regardless of whether they are a returning camper or not.