With more than 60 combined years at Camp Ojibwa our directors have a love and passion for camp unlike most. Former campers, counselors, camper parents, and current camp directors, Ross, Linsey and Joel bring a wealth of knowledge and experience to Camp Ojibwa. Lear more about our camp co-directors below.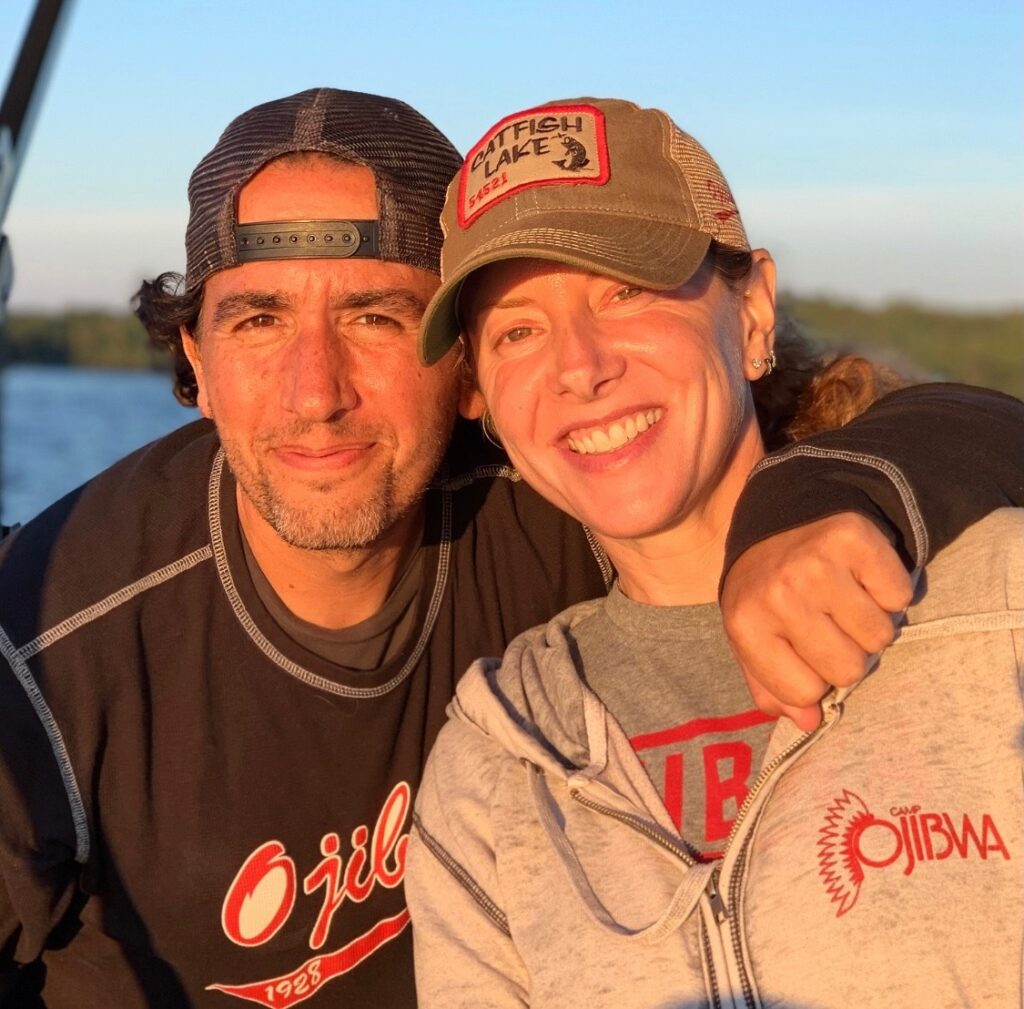 Ross and Linsey Friedman
As you know, Ojibwa has a rich tradition of intense loyalty and family connection. The original owner, Al Schwartz, passed on this rich tradition to Dennis Rosen in 1985. Camp thrived under Denny's passion, intensity and complete devotion. As we come off of one of the most difficult years in the history of the entire camping industry, it is clear the time is right for the torch to be passed once again. As Al lovingly groomed and nurtured Denny, so now has Denny done the same in preparation for the next era.
Ross and Linsey bring a number of unique life experiences and skills to this new role. Ross has practiced Labor and Employment Law since 2001. Despite the demanding hours as a partner in his firm, Ross found time to coach hundreds of kids in a wide range of sports in his community of Deerfield, IL and is the lead singer and guitar player in a local band. Linsey is a former School Psychologist with additional graduate level teaching experience in the field of child and adolescent development. More recently, she was the Programming Manager for a chain of yoga studios across the country and continues to teach yoga locally and virtually.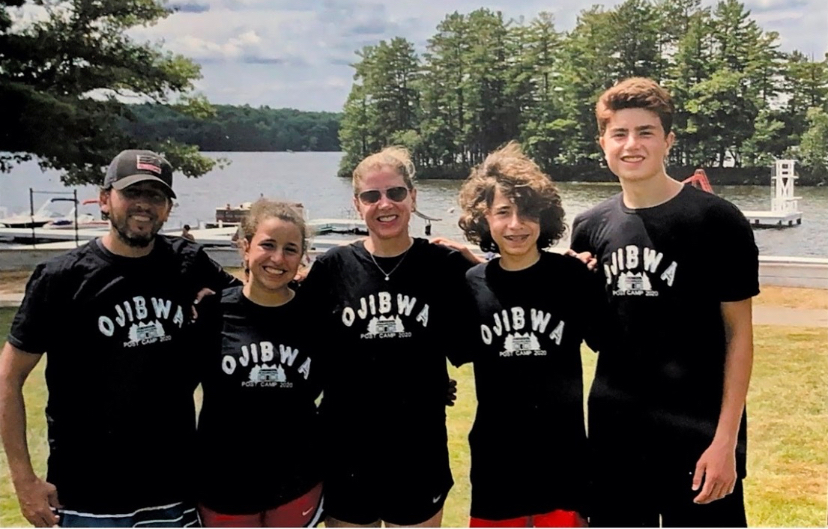 Ross's love for camp can more appropriately be described as a love for Ojibwa. After one cold and rainy Post Camp experience, Ross committed to trying again and has never looked back. Post camp at Ojibwa is now his undisputed favorite week of the year. Once his boys started to attend as campers, his passion and devotion grew exponentially. It did not take long for him to recognize the magic a summer at Ojibwa can create in a young boy's life. With a lifelong love and intense passion for all sports, his analytical and business savvy mind and his fun-loving, motivated and driven personality, Ross is truly meant for this role.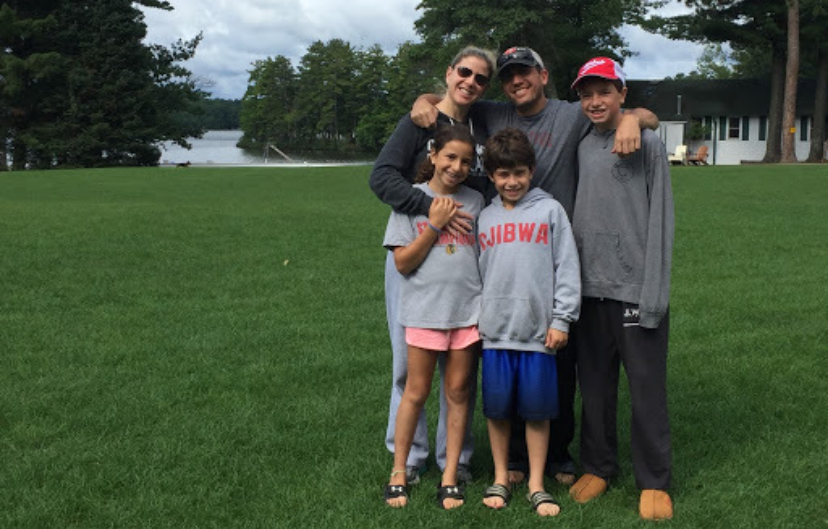 Linsey's love and passion for camp began at age 9 as a camper at nearby Chippewa Ranch Camp for Girls. She spent 10 summers there as both a camper and a counselor eventually overseeing both the water-skiing program and the younger half of camp. She vividly remembers heading to Ojibwa for socials and parents' weekend performances of the Ojibwa Jubilee. Now the mom of one Ojibwa camper and one Ojibwa counselor (along with one Chippewa counselor), and a veteran of Ojibwa Post Camp, her life has come back to the place it was always meant to be, the Northwoods of Wisconsin. This is the thrill, challenge, opportunity and chance of a lifetime for her.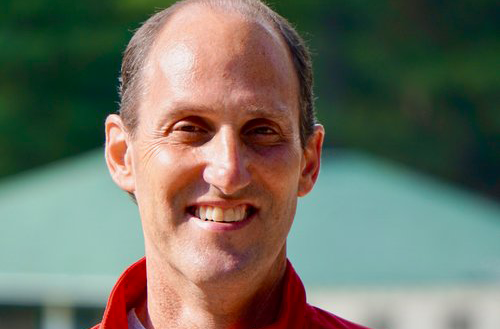 Joel Losoff
Born in Chicago, Joel grew up in Glenview and graduated from the University of Iowa in 1987. He holds Master's degrees in Health Care Management and Education. He worked as a health care consultant for the Joint Commission and became the athletic director for the Northbrook JCC. Started teaching in 1999, he still teaches 3 rd grade at Wescott School in Northbrook. He started at Ojibwa in 1987 as a senior counselor and became athletic director a few years later. Thereafter, he was assistant director, co-director and now Director. He currently lives in Deerfield with his Wife, Rachael, and 2 sons, Ari (senior in HS) and Noah (8th grade).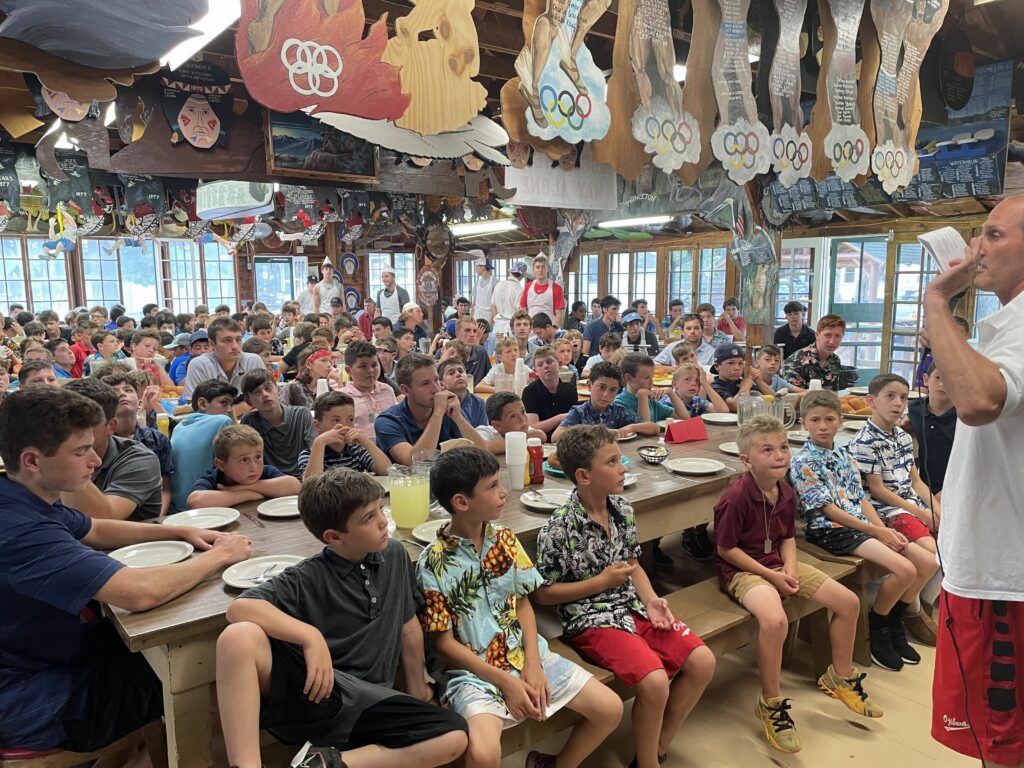 Why I am working at camp: Ojibwa is so special because it is my family. My second home. Every camper and staff is treated like our sons, like individuals. We continue to instill family values in everything we do: giving second chances, helping campers counselors become leaders, teaching independence, and respect, for everyone. Another reason I love working at camp is to help mentor our staff. 95% of our staff has been through our system, as a camper and counselor. They have grown to love camp and pass that love/passion onto their campers. They know what it's like to have a great counselor and role model. These counselors go out of their way, every day, to help the campers be successful. Whether it's playing running bases, frisbee, catch with a football, they are always with their kids. I love seeing that interaction. So, why am I working at camp…to watch campers and staff grow into respectful, caring and kind people, knowing that they have learned a lot of theses traits at camp. Knowing that I have a small role in that, makes me very proud and honored to be part of the Ojibwa family.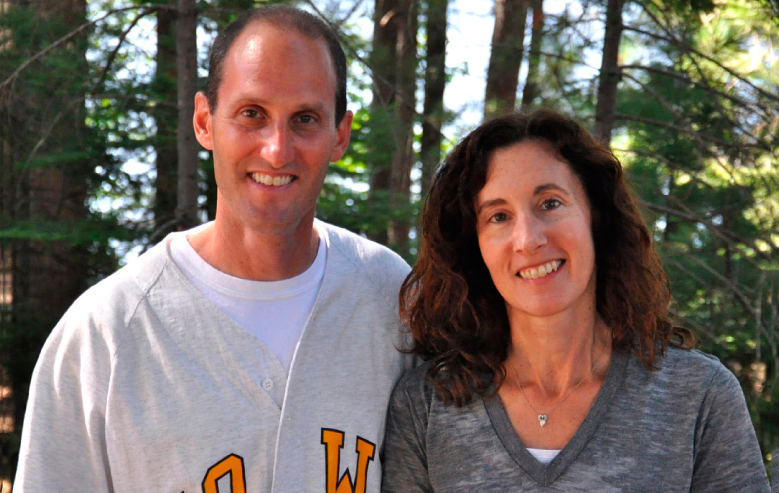 Lastly, the history/tradition of Ojibwa makes it so special. The tradition is all-encompassing. All the years of great stories, sharing happiness, good times; experiences make up our tradition. It amazing to see/hear people talk about Ojibwa as they walk through the mess hall and see their names on plaques or in cabins.