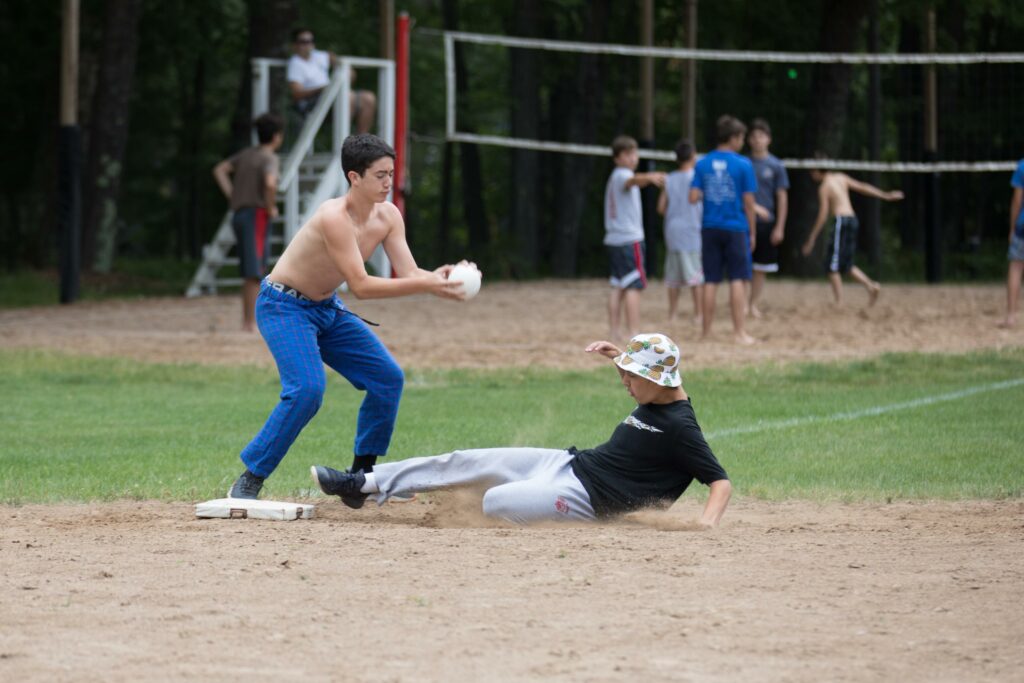 The overnight summer camp experience at Camp Ojibwa has always been about more than playing sports and hanging with friends. For young boys, overnight camp is often their first extended time away from their parents. Camp teaches and fosters independence, selfsufficiency, self-advocacy, teamwork, and what it means to belong to a community. It breaks down barriers, whether they be social, geographic, religious, or economic. Campers build selfconfidence, even in the face of occasional (and inevitable) setbacks, and learn to be leaders, friends, and mentors. And at Ojibwa, more than any other camp, campers learn what it means to be a part of a brotherhood; a group of people who share a deep common bond forged in their youth on the shores of Catfish Lake. That bond – that connection to Ojibwa through fellow campers, counselors, and friends – is one of the many things that makes Ojibwa so special.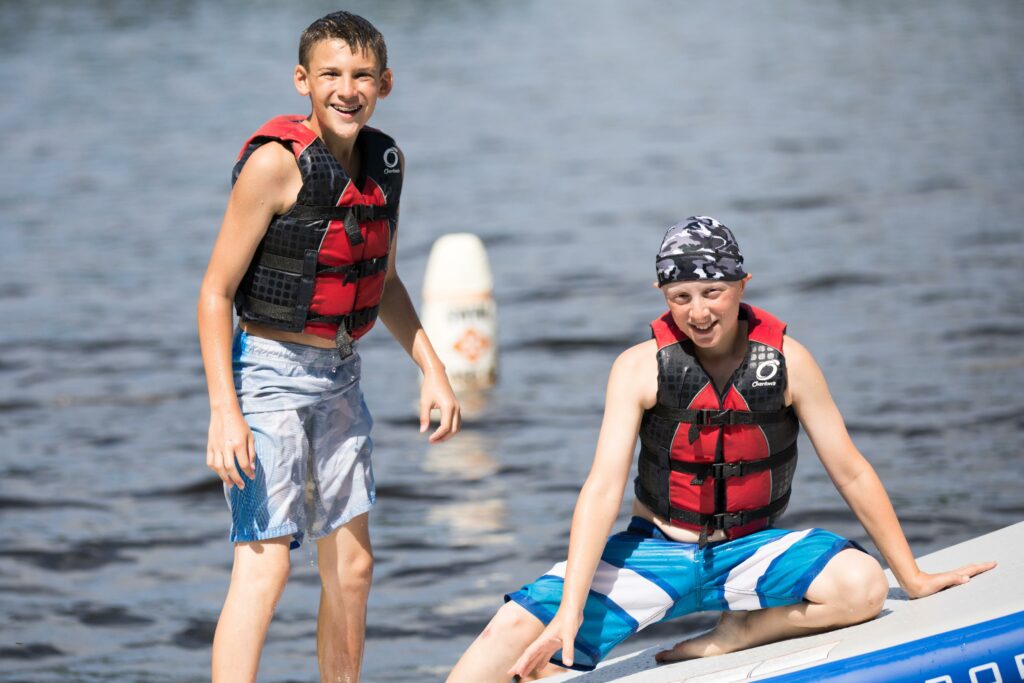 Every young boy deserves a chance to experience the lifelong benefits of going to overnight camp, but for many the cost of camp is prohibitive. Overnight camp has the potential to be the ultimate equalizer. Boys who attend Ojibwa, once they arrive, all have the same cabin, the same bed, and the same access to amazing food and exciting activities. Run in conjunction with the American Camping Association (a non-profit, public benefit corporation), the Camp Ojibwa Campership Program exists to provide full or partial Camp Ojibwa scholarships to children who might otherwise not be able to afford camp. Contributions are tax-deductible. Learn more about the ACA Camp Scholarship Program here.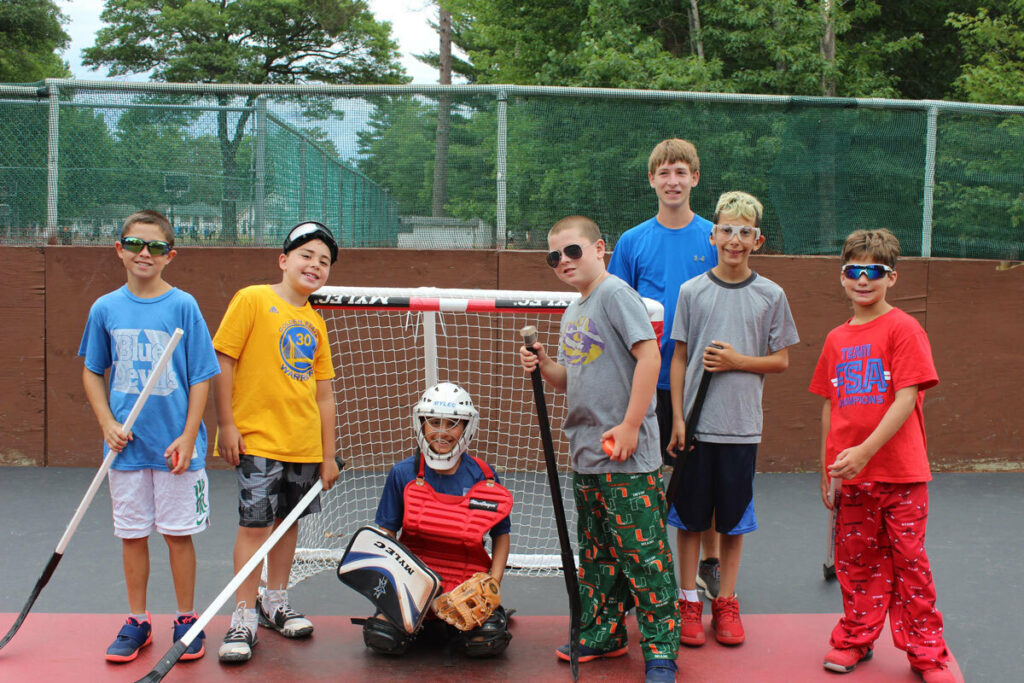 There are three ways to make a contribution: (1) donate online here; (2) make out a check payable to the "ACA Camper Scholarship Fund – Camp Ojibwa" and send the check to Camp Ojibwa at 1195 Somerset Ave., Deerfield, IL 60015, or (3) make out a check payable to the "ACA Camper Scholarship Fund – Camp Ojibwa," and send it directly to the ACA Camp Scholarship Program, 5000 State Road 67 North, Martinsville, IN 46151-7902. The ACA credits funds received to Ojibwa's account, and we select our Campership recipients. Camperships are awarded on a confidential basis and no campership recipient will be publicly identified by Ojibwa. You will receive an acknowledgement of your donation from the ACA for your tax records.
Thank you so much in advance for your contribution towards making the amazing Camp Ojibwa experience available to as many young boys as possible. If you have any questions about the Camp Ojibwa Campership Program or would like to apply for a Campership, please contact Ross Friedman (ross@campojibwa.com). The Campership application form can be found here.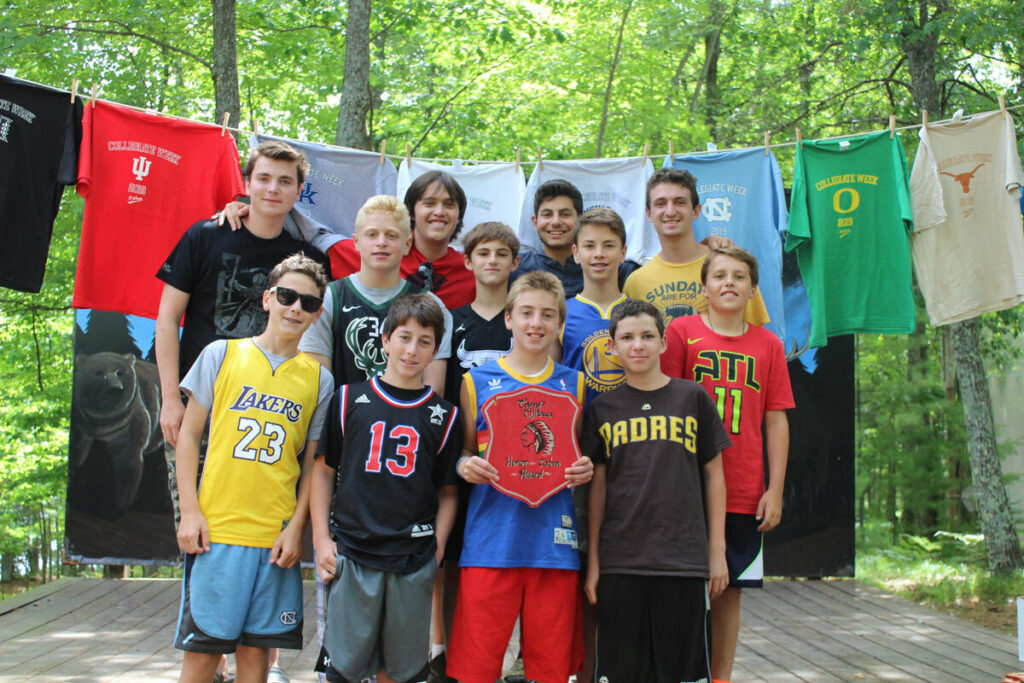 BENCHMARKS FOR PARTICIPATION
The following benchmarks qualify an individual for eligibility for a Campership:
The Camper is a boy between 7 and 16 years old;
The Camper's family supports the Camper's attendance at Camp Ojibwa;
The Camper's family is otherwise unable to afford (in part or in full) sending the Camper to Camp Ojibwa (Camp reserves the right to ask for certain financial information from potential recipients; any such information will be kept strictly confidential);
The Camper's family fills out the Campership Application form;
The Camper writes a short statement outlining why the Camper wants to come to Camp Ojibwa; and
The Camper promises to at all times at Camp uphold the ideals of the Ojibwa Way – Kindness, Respect, Trustworthiness, and Fair Play.
SELECTION FOR CAMPERSHIPS
While we strive to make Camp Ojibwa available to everyone, not everyone will be eligible for a Campership. Camperships will be chosen based on a number of factors, including economic status, family status, geographic location, and various other factors, with Camp retaining full discretion in determining eligibility. Camp Ojibwa prohibits any form of unlawful discrimination against its Campership applicants, and all campership awards will be kept strictly confidential. No other discounts or promotions apply to a camper receiving a Campership.