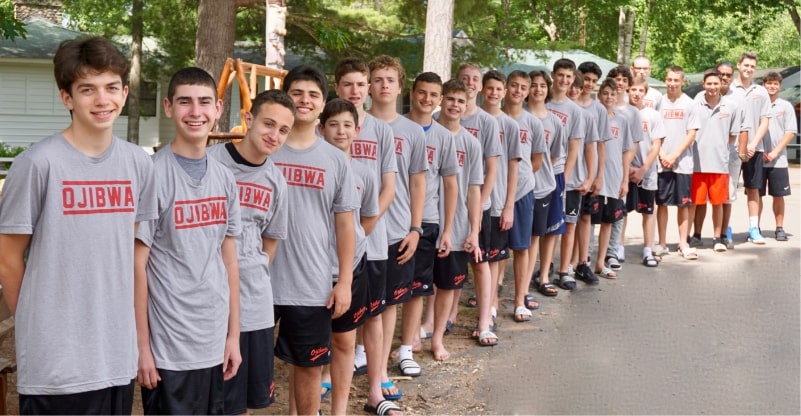 Just like every tree has roots and every building has a foundation, a camp must have a framework upon which to build every experience. At Camp Ojibwa, that framework is known as THE OJIBWA WAY.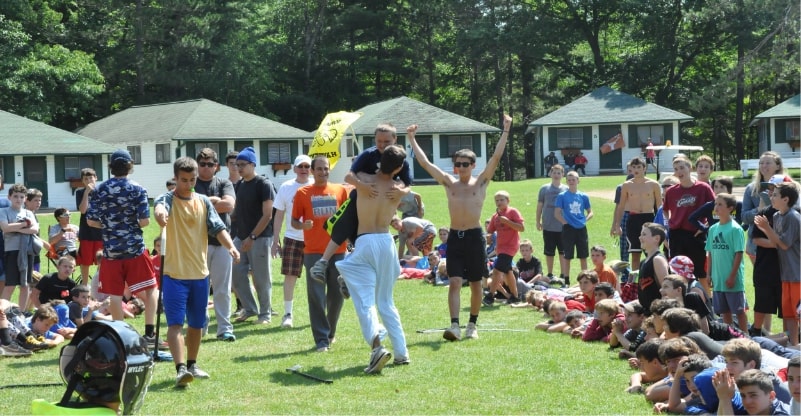 The Ojibwa Way is made up of four simply defined characteristics. KINDNESS, RESPECT, TRUSTWORTHINESS and FAIR PLAY. While these words may be simple in definition, they are not always simple to teach and foster. At Camp Ojibwa, we take every opportunity – whether it be on the field, on the court, in the water, on a boat, in a cabin, at a meal, on an adventure – individually or together, to develop, encourage and reinforce the development of these traits.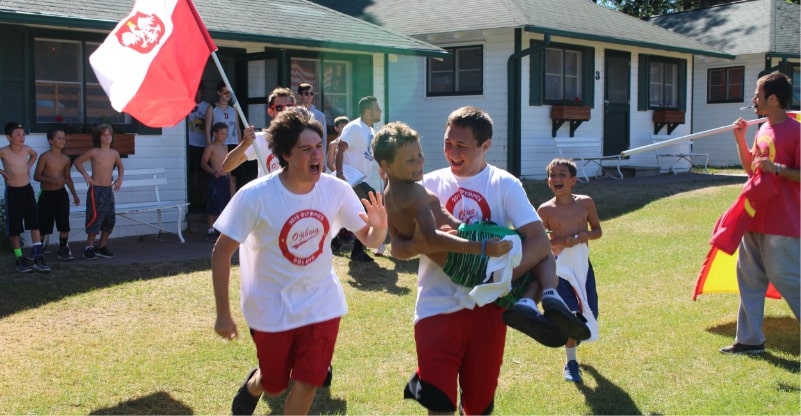 Ojibwa's league-driven activity concept gives us a unique opportunity to allow team experiences to reinforce the benefit of these principles. Older campers model this behavior for younger campers and campers return year after year and become staff members because they have been so uniquely guided and nourished by these four principles.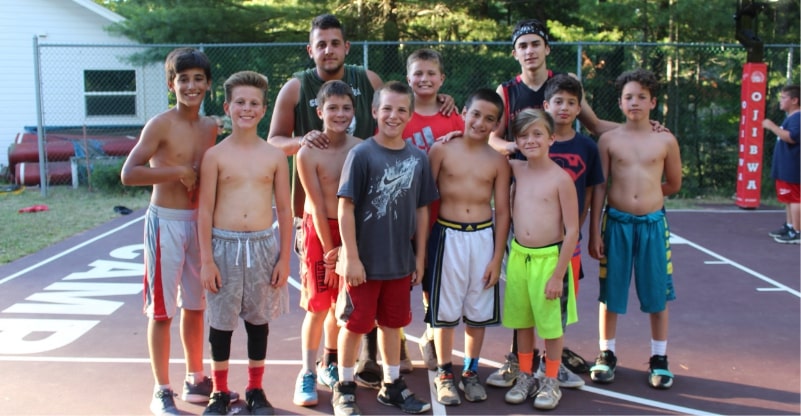 Kindness can be seen when a boy from Cabin 12 stops by Cabin 1 at night to make sure the youngest campers are having fun. Or when someone takes a step away from the fun they are having to invite someone new to join.
Respect can be seen in the way the campers look up to their counselors and imagine a day when they will be counselors as well. Or in the moments when a camper is witnessed silently picking up garbage or equipment that has been left on the field.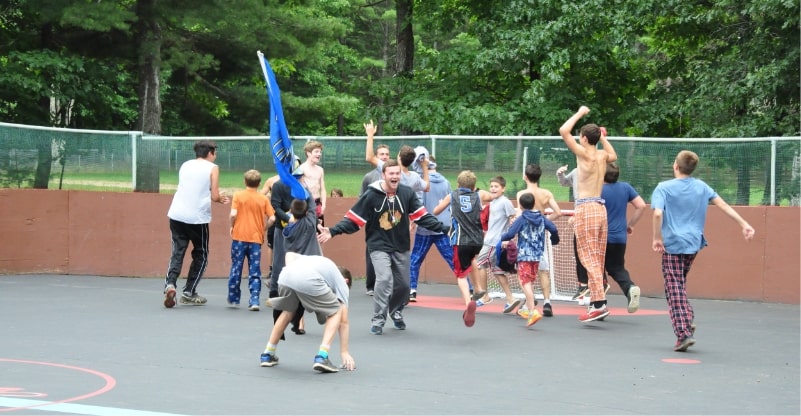 Trustworthiness is cultivated every time a camper puts the harness on to scale the climbing wall or glide on the zip-line through the woods, or every time he puts his feet in skis and gives the signal for the boat driver to "hit it."
And Fair Play is witnessed in every handshake and hug following both wins and losses, in every game where the player with the most points passes the ball instead of continuing to rack up more, and in every late evening activity when all the games have ended and once again, the whole camp joins together as brothers.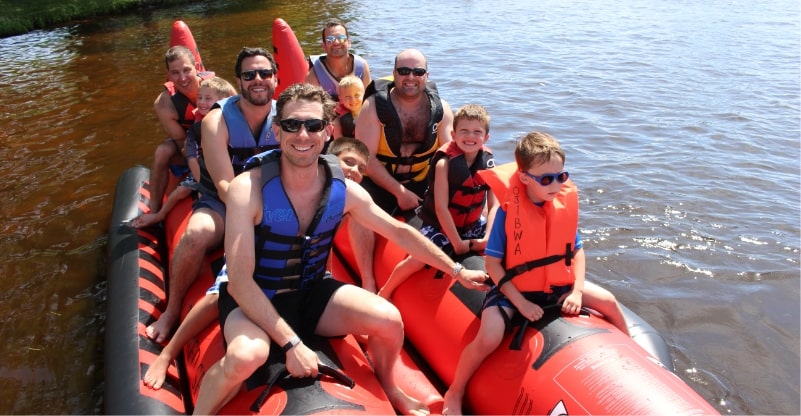 Ask any man who has experienced Camp Ojibwa what is the guiding force in his life to this day and he will tell you simply, The Ojibwa Way.